Who this course is for
Anyone who enjoys cooking and is curious about Persian flavours
People with Persian roots who are tired of spending money in restaurants and not getting an authentic Khoresh-e Gheymeh Bademjan, that tastes like home.
Home cooks of all skill levels, who like to go in depth and master Gheymeh Bademjan -

Persian lamb stew with aubergines, yellow split peas and tomatoes.

Home cooks who want to learn how to make fluffy, aromatic Persian saffron rice with crispy rice or bread tahdig
What you learn in this course
In this course we go in depth with one classic Persian dish: Gheymeh Bademjan. You learn how to master creating this flavour-packed Persian stew in the comfort of your own kitchen.
Gheymeh Bademjan is a flavourful Persian lamb stew with with aubergines, yellow split peas and tomatoes. If you like eggplants and tomatoes, I'm sure you'll love Gheymeh Bademjan.
You also learn how to prepare fluffy, aromatic Persian saffron rice and how to make two different versions of tahdig (the crispy bit from the bottom of the pot).
The course is broken down into small steps, that will help you not only how to master this tasty dish, but give you an idea of Persian cuisine in general. 
I explain not only what to do, but also why we do things, so that you understand Persian cuisine on a deeper level. 
Persian cuisine is full of flavour and well worth giving a go. Whether you already know this or are curious and want to try something new, this course is for you. It is created with all different cooking skill levels in mind. You don't need to be experienced in the kitchen to participate. I explain everything step-by-step and should you still have any questions, you can of course always reach out to me. I'm always happy to help.
Gheymeh Bademjan Stew is one of the classic Persian dishes! This tasty, tomatoey lamb and eggplant stew is very popular with my European and American friends.
In my course I show you how to prepare Khoresh-e Gheymeh Bademjan the authentic 'Maman way'.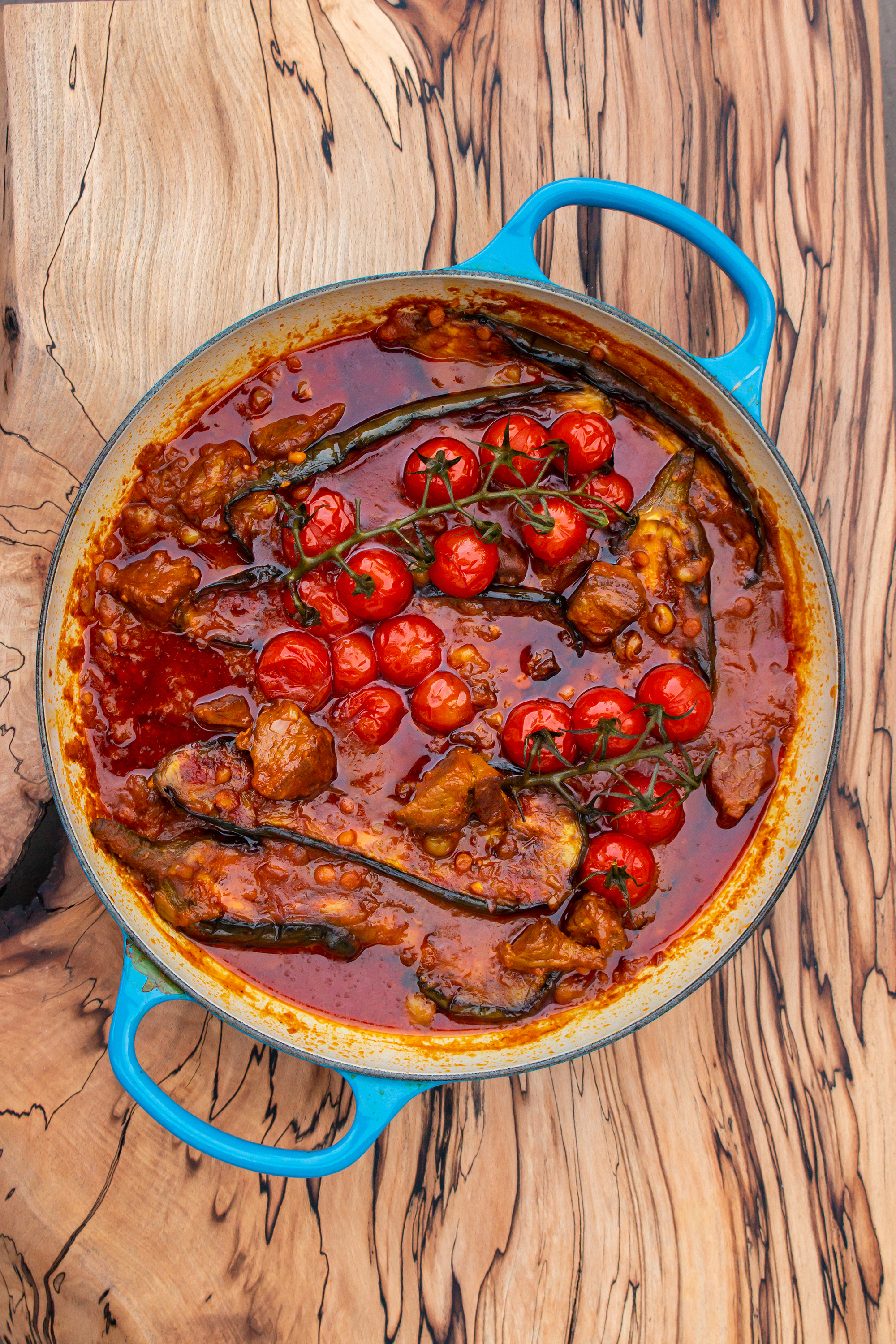 Featured Courses and Curse Bundles
If you love Gheymeh Bademjan, you may also be interested in my Khoresh-e Gheymeh Masterclass. 
Or, why not save money with the savory bundle, in which you gain access to 5 courses for 20% off.
Can't get enough of Persian food? Then save even more by getting the full bundle to courses for 7 different Persian stews and 4 different rice dishes.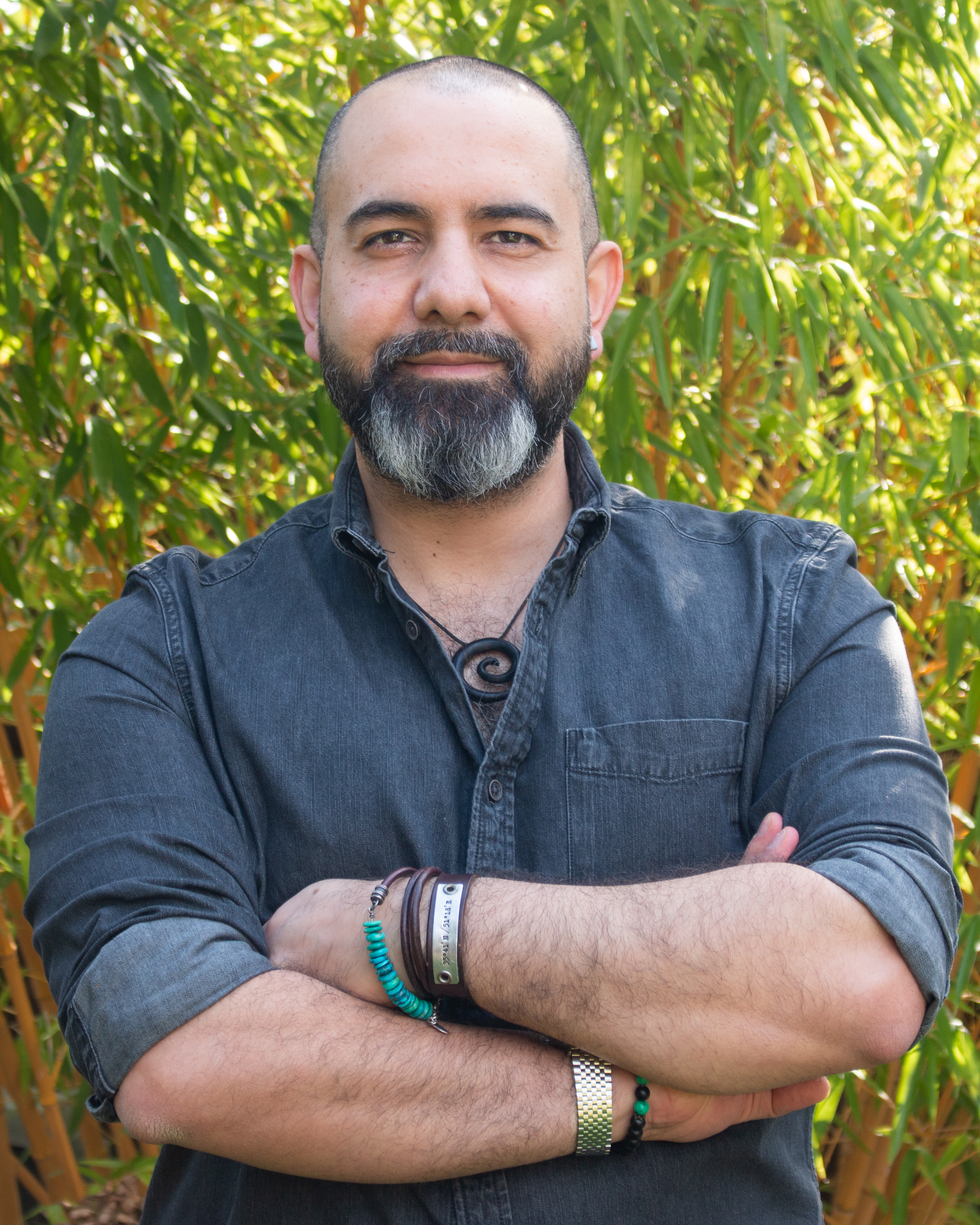 Hami Sharafi
Creator behind 'I got it from my Maman',
Recipe Developer, Culinary Instructor
Cooking has been an important part of my life for as long as I can remember. I spent my childhood in Iran watching my mum cook our family meals and I was in constant awe of how she could magically make them so tasty and palatable!
I have learned a great deal from my food blog "I got it from my Maman" about the significant role that food plays in our lives. Food is not only about nourishing our body, but to make us feel connected. Certain dishes and aromas evoke childhood memories, make us feel taken care of, like a warm hug, or make us excited about discovering what more is out there.
My mission is to help you create dishes, that give you those positive emotions and celebrate the awesomeness of Persian food!
Check your inbox to confirm your subscription